Spray Dryer Monitoring - Industrial Process Camera System
Overview
ABLE are the exclusive UK distributor of Canty 'Spray Dryer Monitoring' Industrial Process Camera Systems, which are are vision based, industrial camera / light combinations used to view spray nozzle patterns in real time. This allows operators to see changes in the profile of the spray pattern, and detect clogging before it becomes a problem. Operators can easily view for product build-up before there is a chance for fire. This Vision System can be automated by the Canty Vector™ Image Processor to measure the size and shape of the spray pattern profile. Alarms can then be sent to the control system if nozzles clog or the spray pattern changes.
Features
FM, CSA and approvals to CENELEC on various models. World wide approval
450°F Standard Capabilities (up to 2000°F models available)
Ethernet colour high resolution CCD camera includes imaging software.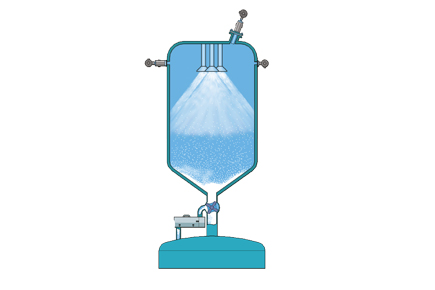 Pricing
Request a price from sales team.

Phone
Talk to one of our Specialists.
+44 (0) 118 9311188
Request Callback

Email
No time to call?
Send us an email.