Particle Size
PharmaFlow - Liquid Particle Size Analyser
Overview
ABLE are the exclusive UK distributor of the Canty PharmaFlow, which has been engineered to analyse small volume samples for particle size, shape and concentration. The PharmaFlow easily converts from a lab unit to allow for continuous sampling in-line using sanitary Tri-Clamp connections. It offers microscopic, non-destructive viewing and provides particle size analysis with two dimensional results when used in conjunction with the CantyVisionClient Software. The vision system, with integral lighting, features precision optics designed to enhance the image prior to display or analysis. The image sensor is a high resolution / high speed CCD camera coupled to a microscopic lens system. The system offers zoom and focus ability, variable lighting, and multiple objective lens packages to cover a range of sizes. The PharmaFlow features the FuseView™ window as the flush product contact barrier which ensures laminar flow & eliminates pockets for potential product build-up. Sizing down to 0.7 micron is possible with the high magnification optics and high intensity light source. A variety of pumps can be used in conjunction with the system, including syringe style injection as well as peristaltic pumps.
Features
Particle Size, Shape and Distribution with Real Time Analysis •Fused Glass Pressure Barrier Standard
Quick release Tri-Clamp body connections for easy cleaning
Cold Back Light Eliminates Heating of the Sample Even at High Outputs which are Required for High Shutter Speed Viewing
CCD Based High-Speed Imaging Device
Small sample size analysis down to 5mL
Syringe pump integration for easy sample circulation
Easily converts from lab to on-line
1/2" Tri-clamp / Luer lock connection standard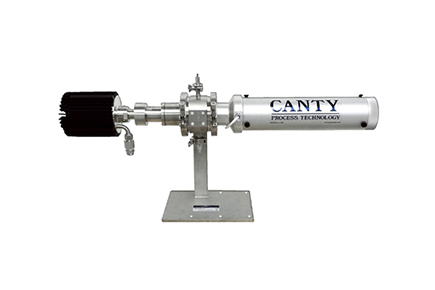 Pricing
Request a price from sales team.

Phone
Talk to one of our Specialists.
+44 (0) 118 9311188
Request Callback

Email
No time to call?
Send us an email.