Particle Size
Lab TruFlow - Liquid Particle Size Analyser
Overview
ABLE are the exclusive UK distributor of the Canty TruFlow, which has been engineered to offer the user a means by which a liquid is analysed while under varying pressures, temperatures and flow rates. It offers sample or continuous, microscopic, non-destructive viewing and provides particle size analysis with two dimensional results when used in conjunction with the CantyVisionClient Software. The vision system, with integral lighting, features precision optics designed to enhance the image prior to display or analysis. The image sensor is a high resolution / high speed CCD camera coupled to a microscopic lens system. The system offers zoom and focus ability, variable lighting, and multiple objective lens packages to cover a range of sizes. The TruFlow features the FuseView window as the product contact barrier. Our unique fused glass windows far exceed all other glass windows in safety and performance allowing for high pressure ratings.
Features
Particle Size, Shape and Distribution with Real Time Analysis
Fused Glass Pressure Barrier Standard
CCD Based High-Speed Imaging Device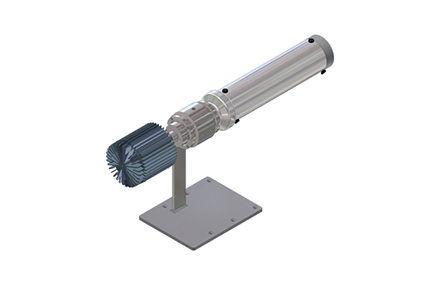 Pricing
Request a price from sales team.

Phone
Talk to one of our Specialists.
+44 (0) 118 9311188
Request Callback

Email
No time to call?
Send us an email.