Multical 403 - Energy Flow Meter
Overview
The MID Class 2 approved and RHI compliant Kamstrup Multical 403 Heat Meter (successor to the popular Multical 402) is the most versatile available in the marketplace. This heat meter allows you to individually configure the inlet and outlet position to the energy unit, cut-off dates as well as many other features on-site. Due to the intuitive, ergonomically designed display panel and improved overall design, the meter is simple to service and install even in the tightest environments. The meter selection ranges from qp 0.6 to qp 15 m³/h allowing it to be used for flats and house as well as larger commercial buildings such as offices.
Did you know? In conjunction with Kamstrup meters and accessories 247able offer a range of energy services.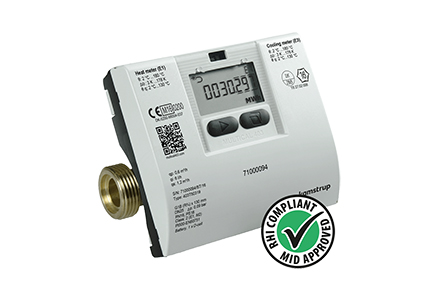 Pricing
Request a price from sales team.

Phone
Talk to one of our Specialists.
+44 (0) 118 9311188
Request Callback

Email
No time to call?
Send us an email.