Multical 302 - Energy Flow Meter
Overview
The minimal dimensions of the Kamstrup Multical 302 allow this RHI compliant and Mid Class 2 approved all-round heat and cooling meter to be installed anywhere. The meter can be turned during installation, in very compact systems too, enabling you to obtain optimal reading of the display at all times.
The robust metal flow sensor endures up to 130˚C permanently, is effectively protected against condensation and can be used in both PN16 and PN25 systems. The flow sensor has been designed with Kamstrup's unique ultrasound technique, which ensures extremely long lifetime – also in magnetite-containing heating systems.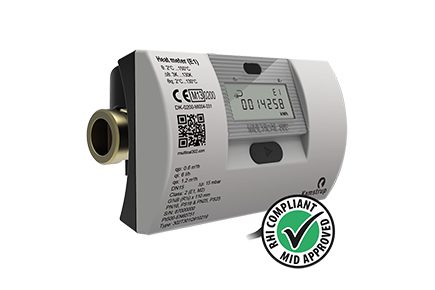 Pricing
Request a price from sales team.

Phone
Talk to one of our Specialists.
+44 (0) 118 9311188
Request Callback

Email
No time to call?
Send us an email.