ABLE & Rheonik partner to develop the MudIn High Pressure Coriolis Flow Meter for mud drilling mass balance measurement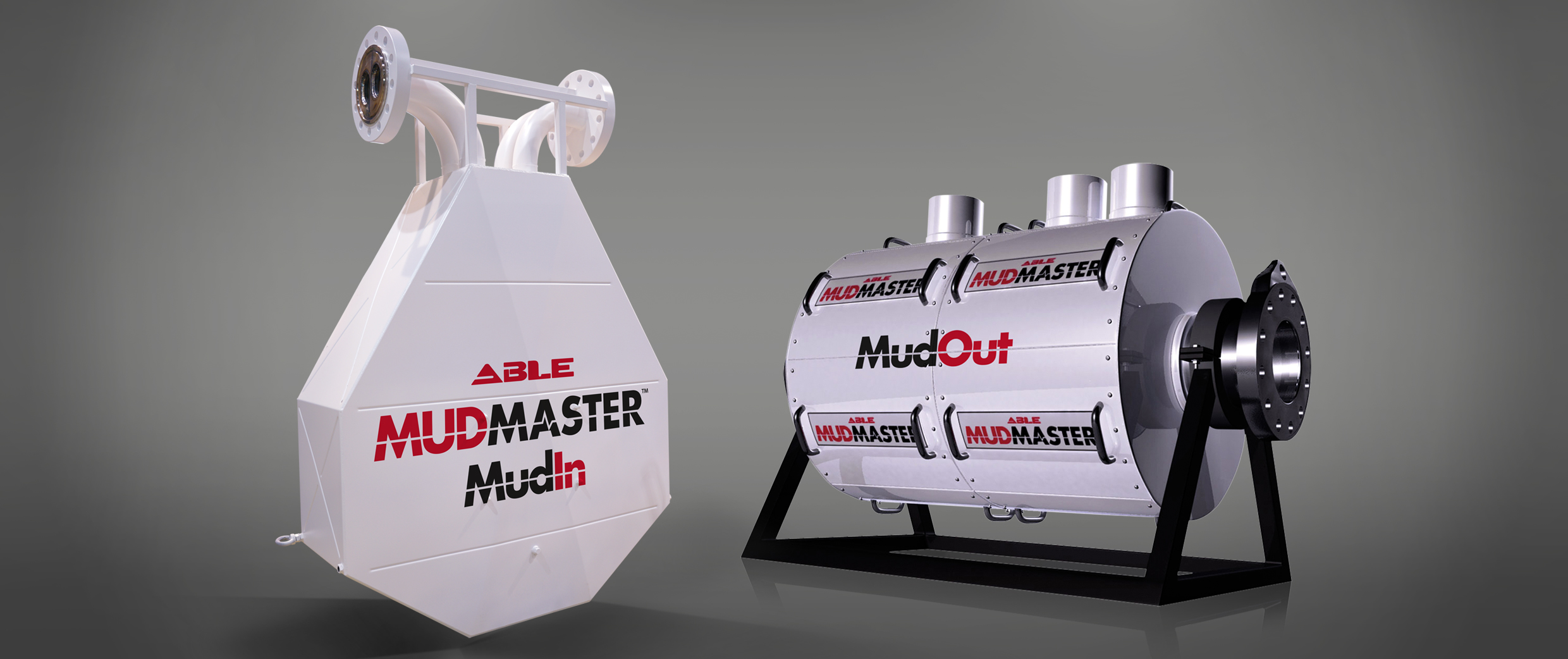 ABLE Instruments & Controls has partnered with leading Coriolis manufacturer Rheonik to develop the MudMaster "MudIn™" Mass Flow Meter. The MudIn™ interfaces with ABLE's "MudOut™" Drilling Mud Outflow Analyser to form the MudMaster™ Mass Balance Flow Metering System.
In order to achieve maximum accuracy, the mass flow measurement of the mud in the inlet flow line must be made at the prevailing pressure downstream of the mud pump. The MudIn's unique 5000psi pressure rating facilitates installation at this position in the mud loop. Furthermore, the mass flow measurement is fully pressure compensated for optimum performance.
Not only does the MudIn™ provide real-time mud mass flow, pressure and temperature measurements to the MudMaster PLC but, in keeping with the rest of the ABLE Master range, it applies a high level of processing capacity and an enhanced layer of analytics to the data being generated by the Coriolis sensors. The MudIn™ is therefore able to harvest the myriad signals routinely produced by the sensors that aren't normally visible or accessible to a conventional, associated flow computer. Consequently, in addition to mass flow, temperature and pressure, the MudIn™ is also able to derive and output signal signatures for pattern analysis homogeneity, fluctuations and damping/viscosity.
In summary, ABLE's fully augmented MudMaster™ Drilling Mud Outflow Analyser system now incorporates the high pressure MudIn™ Mass Flow Analyser on the inlet line for accurate, real time mass balance measurements with automatic time delay compensation for well depth.
For more information regarding this news release, please contact Dave Quelch on 0118 916 9407 or email: dquelch@able.co.uk