Flow
ABLE MudMaster - Mass Balance Flow Metering System
Overview
The ABLE MudMaster independently measures flow and density using a development of established measurement techniques to produce reliable, accurate and repeatable real time data. The instrument is spool mounted to bolt directly into the outlet pipe and the non-contact nature of the technologies employed provides no restriction to mud flow, zero pressure drop and no moving or process contact parts subject to wear or requiring maintenance.
The fully augmented MudMaster Mud Drilling Analyser System incorporates the ABLE MudMaster MudIn High Pressure Coriolis Mass Analyser on the mud inlet flowline for accurate, real-time mass balance measurements with automatic time delay compensation for well depth. View schematic for MudMaster Mass Balance Flow Metering System with integrated MudIn.
Features
For gravity fed mud outlet flow lines
Fully non-intrusive, non-contact technologies with no flow restrictions or obstructions
Measures accurately during continually partially full pipe operation
Mass flow with independent volume flow and density measurements
Designed for non-pressurised operation
Integrated MudIn high pressure coriolis (5000 PSI) mud inlet mass flow meter for real-time mass balance measurements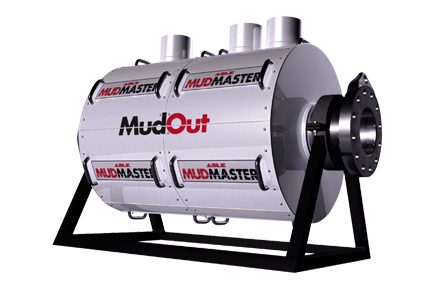 Pricing
Request a price from sales team.

Phone
Talk to one of our Specialists.
+44 (0) 118 9311188
Request Callback

Email
No time to call?
Send us an email.