Level
ABLE v-Trakka VT1 - Christmas Tree Valve Position Transmitter
Overview
ABLE Instruments presents the ABLE v-Trakka Christmas Tree Valve Position Transmitter. Secured directly to the valve collar and strong enough to withstand a scaffold pole knock, the v-Trakka also has a 316 stainless steel quick fit cover with viewing windows.
It is very easy to fit and simple to set up and provides protection from muck, physical damage and worker injury (by being in front of valve-stem).
Features:
360° sensor allows for any stem rotation
2-Wire EEx d Loop-powered Transmitter
Continuous Direct Measurement of Tree Valve-position
Universal Design; Retrofit to most common surface-trees, including:

Cameron
Baker-Hughes
Vetco
Safoco
Wood Group
Presco-Dyne

Extremely stable and robust design eliminates dependence on problematic limit switches and inferred pressure measurements.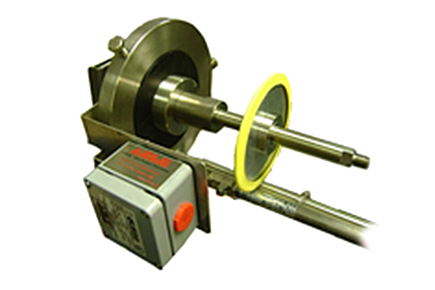 Pricing
Request a price from sales team.

Phone
Talk to one of our Specialists.
+44 (0) 118 9311188
Request Callback

Email
No time to call?
Send us an email.