Exxon Mobil Successfully Evaluate Canty's Subsea InFlow OIW Analyser
A recently published paper by Exxon Mobil, entitled "Enabling Subsea Produced Water Reinjection through In-line Water Treating and Monitoring Technologies for Deep Water Applications" was first presented at the Deep Offshore Technology Conference (DOT) in October this year. The paper includes details of the development and test performance of Canty's microscopy based, prototype subsea oil in water analyser, the InFlow-SS, at ProLab's independent test facility in the Netherlands.
ExxonMobil Upstream Research Company (EMURC) recently conducted a broad subsea processing technology development and qualification program. This included extensive testing of a two-stage de-oiling hydrocyclone system, which evaluated its performance and sand erosion sustainability. The performance tests were conducted with crude oils with variations in flow rate, temperature, oil content and reject stream volumes.
One specific focus was the development of integrated water quality monitoring sensors capable of providing continuous measurements to determine the level of oil and suspended solids content in produced water. Maintaining well injectivity in subsea processing applications in deep water requires liquid-liquid separation technologies capable of handling challenging water streams in terms of oil and solids content as well as subsea produced water quality (PWQM) technologies.
The Canty subsea InFlow-SS, with dual sensor capability, was tested in a flow-loop over a broad range of operating conditions. The low measurement range sensor was installed downstream of the water treatment system to measure the quality of the reinjection water, and the high measurement range sensor was deployed upstream of the water treatment system to serve primarily as a trend monitor. The test program was successful in demonstrating that the two-stage hydrocyclone-based water treatment system together with Canty's microscopy based PWQM technology can meet demanding produced water treatment requirements over a wide range of operating conditions.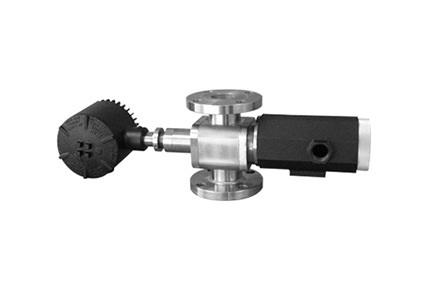 ABLE are Exclusive UK Representatives for Canty Inflow Analysers, which combine the latest in CCD Ethernet camera technology with Canty fused glass, lighting and CantyVisionClient software providing real time measurement of oil in water, water in oil, multiphase oil, water and oil sands.
For more information regarding Canty Inflow Analysers, please click here.
Alternatively, please contact ABLE Instruments on +44 (0)118 9311188 or by email: dquech@able.co.uk