PharmaFlow for Cells Analysis in the Biotech Industry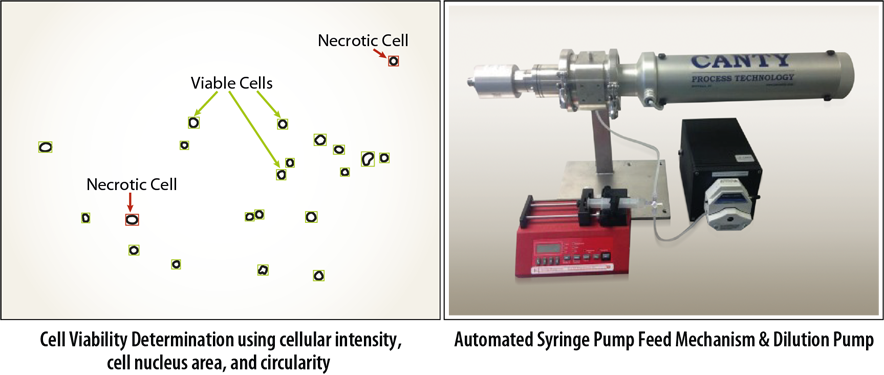 Within the Biotech industry, determination of cell count and cell viability is a critical step during cell culture development & production. The PharmaFlow can be used to provide both of these measurements, and critically, can determine the difference between a viable cell and a necrotic cell without sample conditioning. Other methods require sample staining with trypan blue in order to make this distinction, however the optical setup of the PharmaFlow for this application negates that requirement.
The system features an automatic sample feed function along with auto dilution for high concentration samples. An 8ml sample only takes 2-3 minutes to analyse, while the auto-dilution system allows for samples as highly concentrated as 30×10⁶ cells per ml. The image sensor is a high resolution / high speed CCD camera coupled to a microscopic lens system. The system offers zoom and focus ability, variable lighting, and multiple objective lens packages to cover a range of sizes.
View more information on ABLE's process measurement capabilities in the Pharmaceutical industry.