Gas Analysers
Jerome 631X - Gold Film Low Level Portable Hydrogen Sulfide Analyser
Overview
ABLE Instruments are Exclusive Representatives for AZI's portable Jerome 631X Hydrogen Sulphide Analyser which displays low level concentrations in seconds. The 631x is simple and intuitive to use and is easily transferred to hydrogen sulphide sources for measurement and detection.  It displays hydrogen sulphide concentrations automatically as quickly as every three seconds when locked in survey mode and has an analysis range of 0.003-50 ppm for odour and corrosion control, safety, and leak detection in industry areas including oil and gas, farming, paper and pulp and waste water.
Features:
Meets EPA & ATSDR Cleanup Levels
Data Logging
Rugged design and simple to operate
Gold film sensor
Pressure sensitive membrane switch operation
Portable rechargeable internal battery pack
Wide detection range allows for multiple applications
Automatic LCD backlight during low light conditions
Survey mode for rapid source detection of hydrogen sulphide concentrations
Microprocessor ensures a linear response throughout the entire range of the sensor
Functional Test Module (FTM) verifies instrument functions correctly between recommended annual factory calibrations
Accessories:
Field Carrying Case
Cable Assembly, JCI/JCS Interface
Data Logger
Field Carrying Case, CE Models
Ammonia Filter for X631 Applications
10:1 Dilution Model
Carrying Case Assembly, Hard Sided
JCS Software (windows) Kit
JCS Data Logger (windows) Kit
Chlorine Filter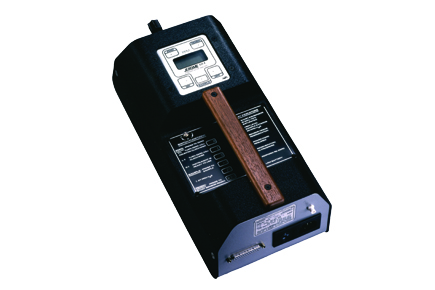 Pricing
Request a price from sales team.

Phone
Talk to one of our Specialists.
+44 (0) 118 9311188
Request Callback

Email
No time to call?
Send us an email.