Gas Analysers
Jerome 431X - Gold Film Portable Mercury Vapour Analyser
Overview
Please Note: The J431X has now been superseded by the J405 and will only continue to be supported for a limited amount of time.
ABLE Instruments are Exclusive Representatives for AZI's Jerome 431X mercury vapour analyser. This analyser has high accuracy measurement and detection of toxic mercury for applications such as mercury spill clean up, industrial hygiene monitoring and mercury exclusion testing. The easy push button operation allows users to measure levels of mercury from 0.003 to 0.999 mg/m3 in seconds.
Features:
Patented Gold Film Sensor
Meets EPA & ATSDR Action Levels
Rugged design & simple to operate
Pressure Sensitive Membrane Switch Operation
High Accuracy Analysis of Mercury Vapour in Seconds
Portable Rechargeable Internal Battery Pack
Wide Range of Detection Allows for Multiple Applications
Automatic LCD Backlight
Survey Mode for Rapid Source Detection of Mercury Vapour Concentrations
Microprocessor Ensures a Linear Response Throughout the Entire Range of the Sensor
Optional Data Logging & Optional Software
Functional Test Kit Verifies Instrument Functions Correctly Between Recommended Annual Factory Calibrations
Accessories:
Jerome Field Carrying Case
Probe
Jerome Data Logger
Ammonia Filter
10:1 Dilution Module
Jerome Hard Carrying Case Assembly
Mercury Functional Test Kit w/Mercury
Jerome Mercury Maintenance Kit
Jerome Communication Software (Windows)
Jerome Communication Software Data Logger Kit (Windows)
Mercury Functional Test Kit w/o Mercury
Chlorine Filter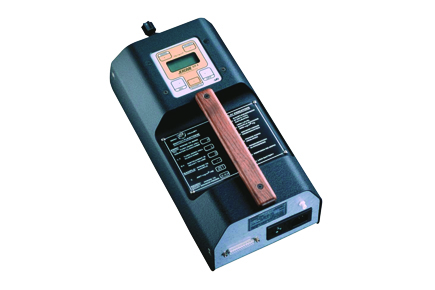 Pricing
Request a price from sales team.

Phone
Talk to one of our Specialists.
+44 (0) 118 9311188
Request Callback

Email
No time to call?
Send us an email.