Flow
ABLE FlareMaster - Flare Metering Enhancement Tool
Overview
The ABLE FlareMaster, in its fully realised form, is a dual redundancy, supervisory system designed to optimise the performance of the current generation of ultrasonic flare gas meters (FGM) by significantly reducing measurement uncertainty and ensuring sustainability of measurement during the most challenging process upsets and anomalies. This is achieved by applying a high level of processing capacity and an enhanced layer of analytics to the data being generated by the base FGM. FlareMaster is able to data mine and harvest the myriad signals routinely produced by an FGM that aren't normally visible or accessible to a standard, associated flow computer.
The Big Question: How are energy companies adapting to a lower carbon world?
FlareMaster is a modular system comprising the following elements:
FlareMaster Enhanced Density Module (EDM) provides the FGM with full flare gas composition inputs to negate the effects of density distorting gas compositions therefore reducing uncertainty and preventing over reporting of GHG emissions.
FlareMaster DataFlow is a data gathering and analysis tool facilitating remote interrogation and parallel monitoring of multiple FGM systems in the safe area. Dataflow presents a real time display of flare gas process data including mass and standard volume flow, totalised flow, velocity, process temperature and pressure.
FlareMaster System Option I incorporates a state-of-the-art compact processor which facilitates dynamic gas compressibility adjustment, an extended velocity range and comprehensive communication protocol selection.
FlareMaster System Option II equips the FlareMaster with a supplementary, non-invasive sensor array which confers additional redundancy and an advanced software feature set. This imbues the FGM with sustainability of measurement and optimum accuracy under all process conditions, including extreme flare stack blowdown, which can involve flow velocities of up to 1000m/sec.
The ABLE FlareMaster, with all modules incorporated, is a dual redundancy supervisory system with the following features and benefits:
Reliable and repeatable flare gas flow measurement during process upsets and extremes
Effective operation during gas stratification and gas density variation
Enhanced accuracy flow velocity measurement up to 1000m/sec
Significant reduction in flare gas measurement uncertainty
Potential decrease in reported flare gas totals and consequent financial penalties
Remote interrogation and parallel monitoring of multiple FGM systems in safe area
Real-time display of flare gas process data including mass and standard volume flow, totalized flow, velocity, process temperature and pressure
Stores historical records of measured and calculated data
Customisable graphs for process parameters with graph template save option
Remote alarm setting for all instruments or a specific FGM
Can be installed on 'live' process without shutdown
Primary flare gas meter can be interrupted for service without loss of measurement
On site visualisation & control via ATEX Zone 1 Tablet
Dual redundancy of measurement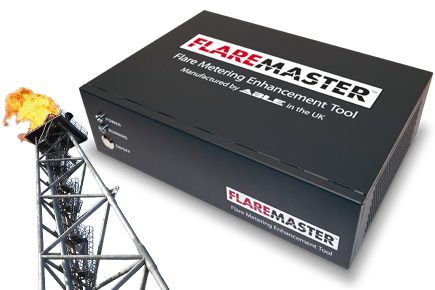 Pricing
Request a price from sales team.

Phone
Talk to one of our Specialists.
+44 (0) 118 9311188
Request Callback

Email
No time to call?
Send us an email.