Genesis – The Birth Of A New Type Of Multiphase Detector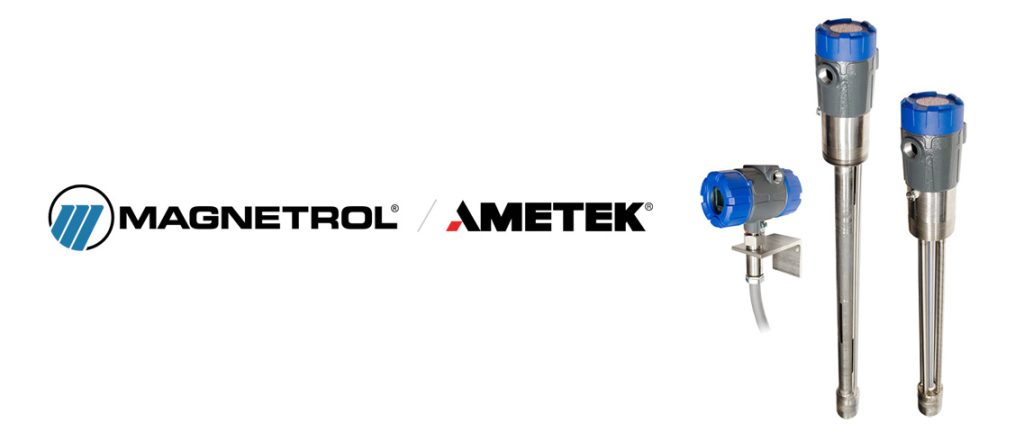 Magnetrol's revolutionary multiphase detector, Genesis, is a Time Domain Reflectometry Device (TDR) based level detector designed to accurately define and quantify the various layers in multiple interface level measurement.
Encompassing a number of significant engineering developments from Magnetrol's progressive engineering team, this innovative level detector can deliver a full interface profile of a vessel with performance which surpasses many of the more traditional technologies.
Utilizing patented "Top -Down" and Bottom-Up" signals, long with advanced level detection algorithms, Genesis can be deployed in a wide variety of interface applications ranging from very light hydrocarbons to water-based media.
For example, Genesis can be used to define the multiple interfaces in a separator vessel (Sand – water – emulsion – oil – gas) with exceptional precision and can even identify the magnitude of any emulsion layer.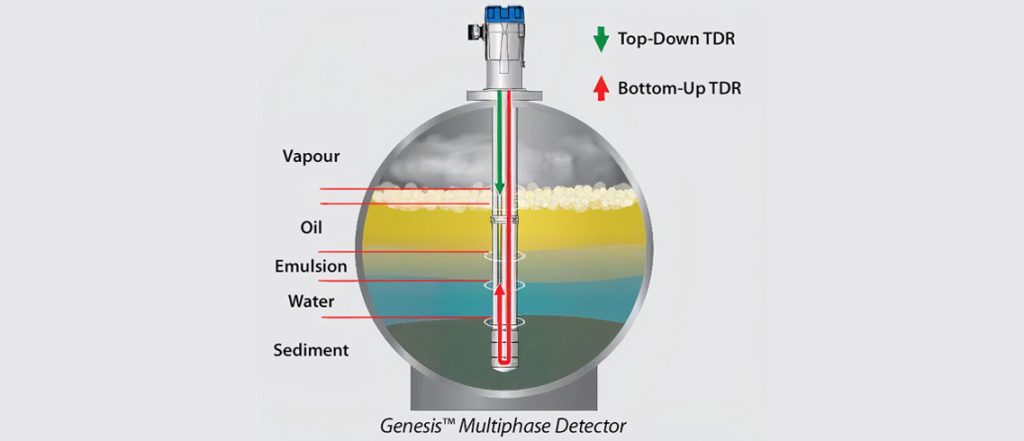 The device utilizes pulses of electromagnetic energy transmitted along a physical probe. From a "Top-Down" perspective, when a pulse reaches a surface that has a higher dielectric constant than air (εr = 1), a portion of the pulse is reflected. The time of flight of the pulse is then measured via high-speed timing circuitry that provides an accurate measure of the liquid level. The amplitude of the reflection depends on the dielectric constant of the product, with a higher dielectric constant yielding a larger reflection. In addition to sending high frequency energy down the probe to detect upper (or total) level, the Genesis sends energy up the probe to detect various other levels that may be present; including the top of an emulsion layer, bottom of an emulsion layer (water level) and sediment.
Key Features:
24 VDC interface detector with four (4) 4-20mA outputs for convenient control of top level, top of emulsion, water level, and sediment
Concurrent Top-Down and Bottom-Up signal generation
Changing media characteristics have no effect on level measurement
No moving parts in the process, reducing measurement errors and downtime
Detects four levels with one top-mounted process connection
Probe designs are available up to +400F / 1000psi (+200C / 70 bar)