Trico's innovation in the handling, storage and dispensing of lubricants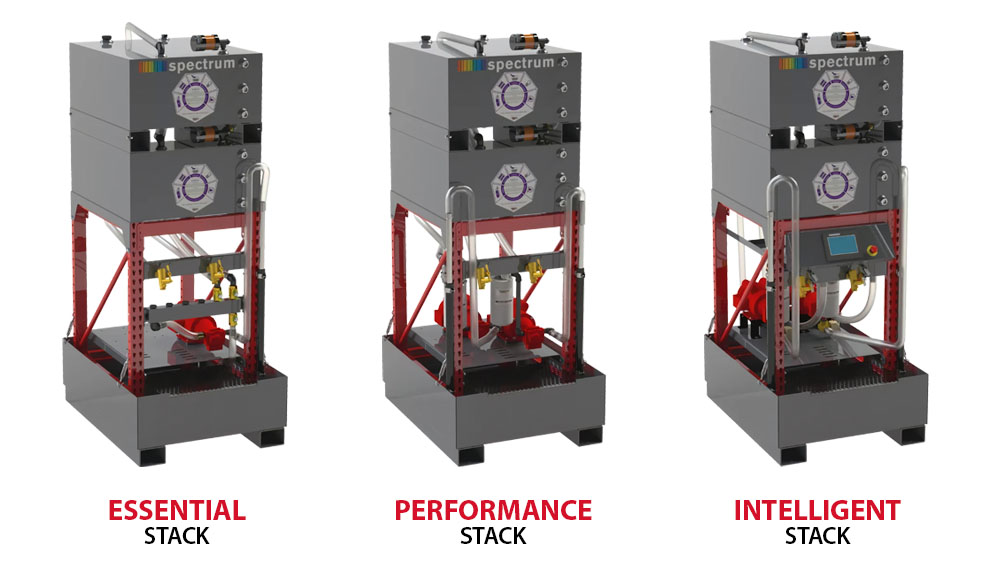 Trico's new Spectrum Bulk Oil Storage System, the easy way to identify, store, dispense and transfer lubricants.
Trico, experts in lubrication management with over 100 years of experience, have built a total package to provide its customers with complete control over their lubrication needs. Front and centre of this package is the new Spectrum Bulk Oil Storage and Dispensing System.
The Spectrum facilitates best practice in lubricant storage. Its mobility allows you dispense lubricants close to point of use, thereby increasing efficiency and its compact footprint assists in space saving. Its colour coding system prevents cross contamination and its integral oil usage monitoring systems prevent unforeseen shortages.
Key Features:
65-gallon tanks
Modular, expandable system
Colour coded identifiers
Self-closing brass dispensing valves
Robust heavy gauge racking
Spill containment and dispensing area
Desiccant breathers
Sight ports
Stainless Steel wands
Self-priming bronze gear pump
Pressure relief valves