ABLE win McCrometer Partner Excellence for 2020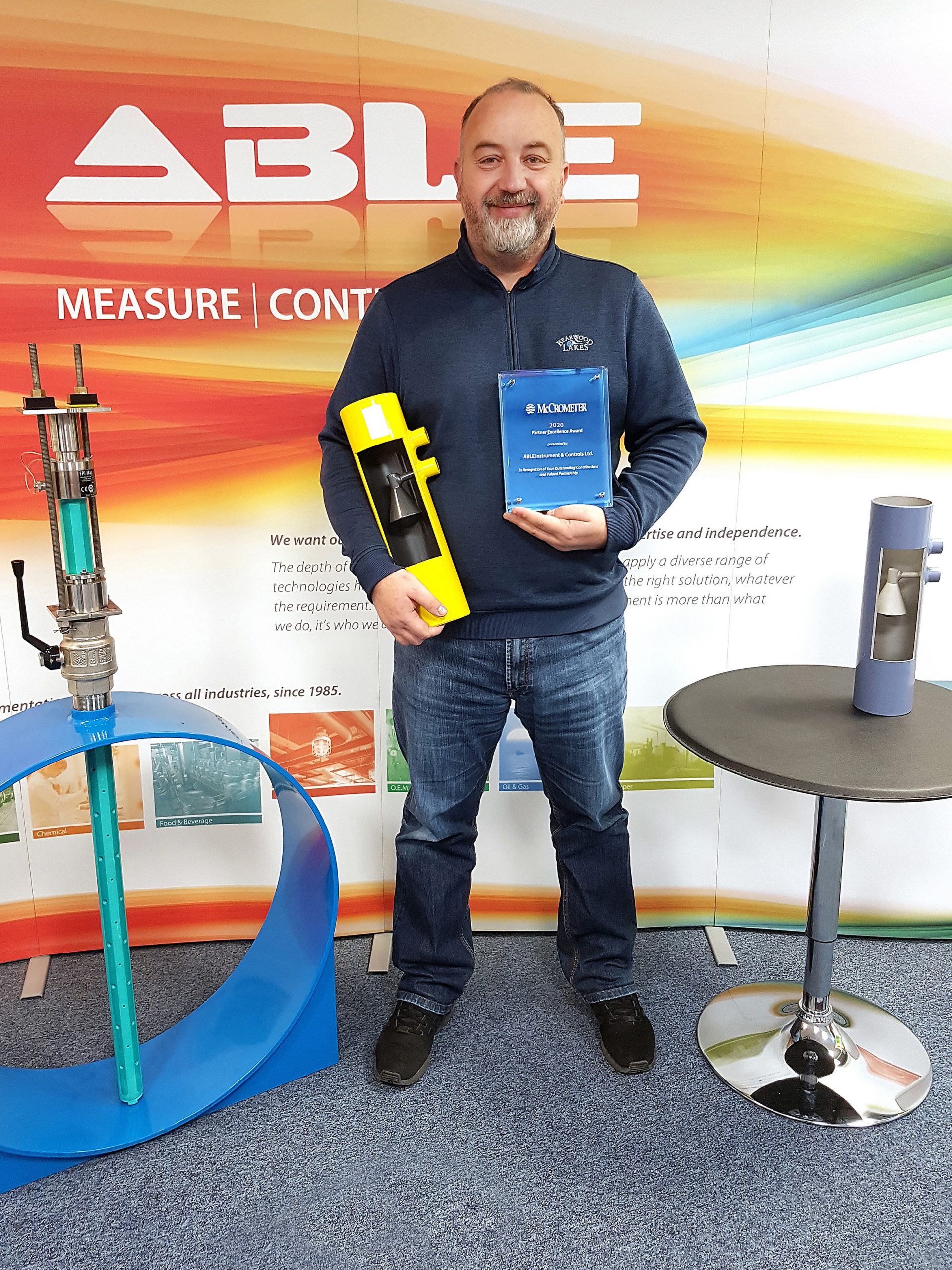 ABLE has been recognised as one of MCCrometer's top three global representatives with the award of the Partner Excellence Award for 2020. This is the second year running that ABLE has received this accolade and it is testimony to our continued success in the field of flow against a backdrop of reduced opportunities conferred by the COVID-19 pandemic.
The McCrometer product range, which includes the industry's best-in-class V-Cone Flow Meter and the revolutionary Full Profile Insertion (FPI) Magnetic Flow Meter, is key to ABLE's product portfolio and the 15-year relationship illustrates the synergy between ABLE and McCrometer when it comes to selling innovative solutions and not just product.
The picture shows our Sales Manager Simon Smith, who has pioneered some of ABLE's significant successes with the line, with the award.