Magnetrol Release Eclipse Model 700 Guided Wave Radar Transmitter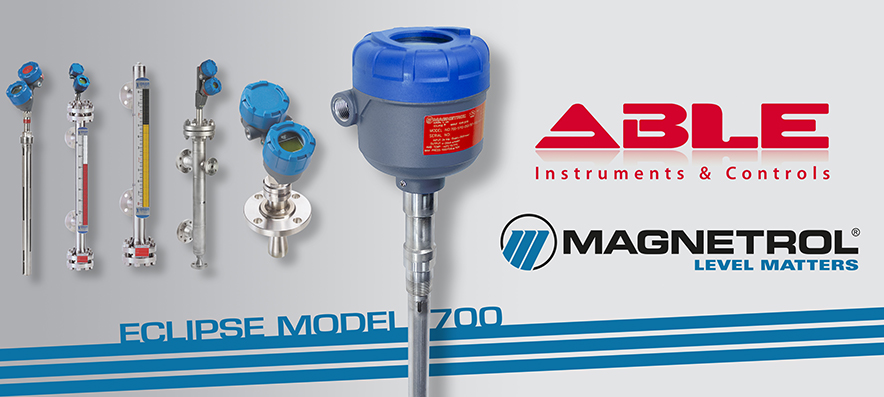 ABLE's partner for the supply of best-in-class level and flow instrumentation to the process industries, Magnetrol is pleased to announce the release of an exciting new addition to the Eclipse Guided Wave Radar (GWR) family. The Eclipse Model 700, packed with industry-leading technology in an economical design, is now available for immediate order.
Eclipse GWR variants, including the new Model 700, are designed to handle any level of measurement complexity and are virtually unaffected by changing media conditions, including turbulence, foaming, boiling, and flashing. The release of the Model 700 further facilitates ABLE and Magnetrol's common commitment to delivering accurate level measurement in harsh processing conditions, supporting our customers' demanding application requirements.
The Model 700, a high performance GWR transmitter offered in a more traditional single-compartment housing, is intended to allow Magnetrol to diversify and now enter some of those markets that are more price sensitive.
Eclipse Model 700 at a glance:
All the inherent advantages of GWR at a more competitive price point
Accommodates applications where the higher specification of the Eclipse Model 706 is not required
Commercial industry access where price vs. performance has been a major consideration
Meets most of the general performance specifications of the Model 706
SIL 2/3 Certified
Single-compartment aluminium housing
Please visit our Model 700 product page for more information