Offshore Europe 2019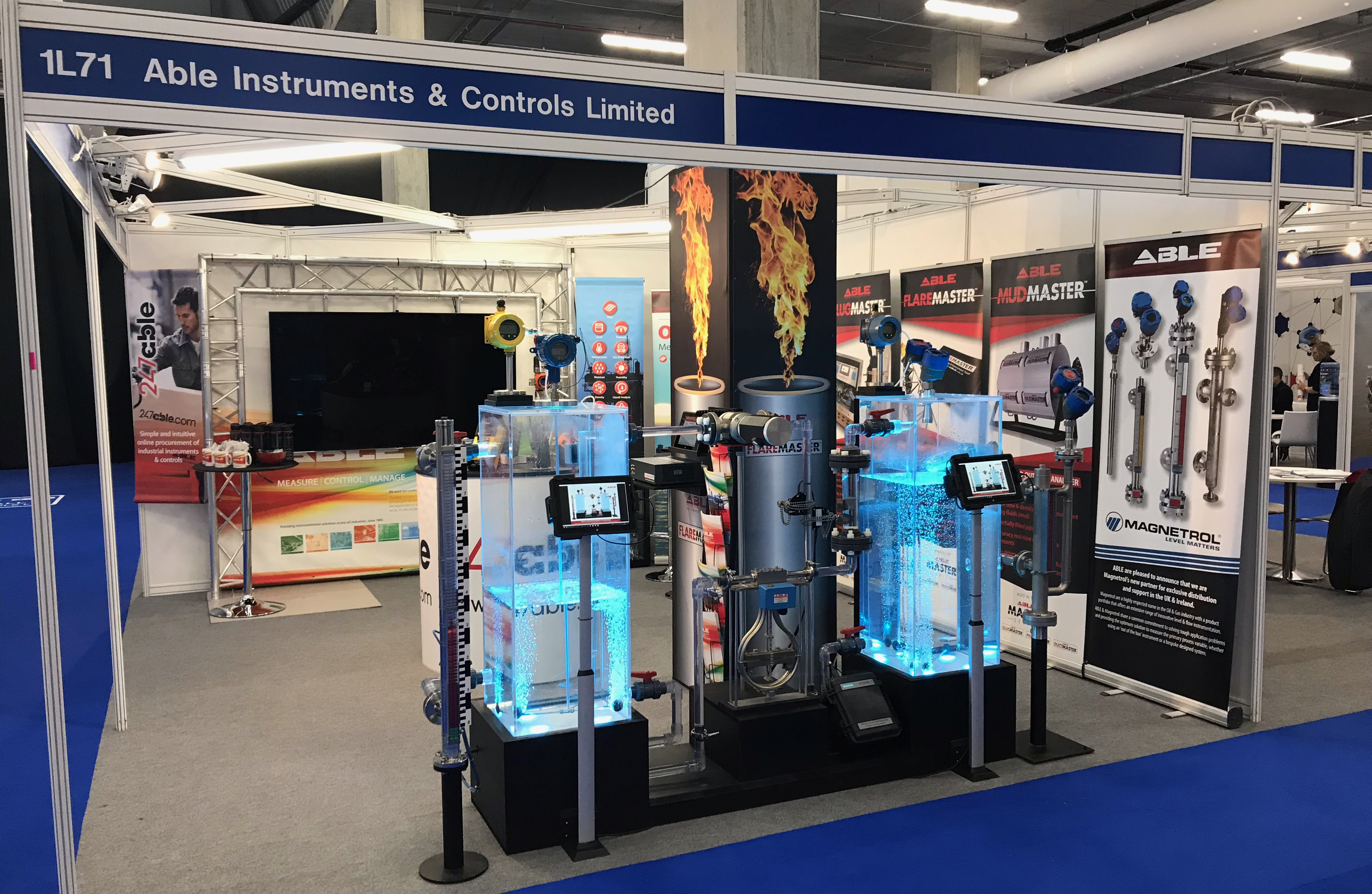 Having recently returned from exhibiting at Offshore Europe 2019, the ABLE team can report that the new venue in Bucksburn, Aberdeen offered easy access, an improved infrastructure and superior facilities to the old AECC at Bridge of Don.
We can also confirm that the show witnessed a much-increased footfall when compared to the 2017 event, with traffic on the ABLE stand being constant throughout the three-and-a-half-day show.
ABLE's stand, which was the subject of many admiring comments from other exhibitors and customers alike, featured the ground-breaking FlareMaster, Flare Metering Enhancement Tool, which is gaining significant momentum amongst North Sea O & G operators.
Whilst many of ABLE's established customers came to check out the latest innovations and additions to our product portfolio, new customers were attracted by the recent announcement that ABLE had taken on the role of Magnetrol's new partner for exclusive distribution and support in the UK & Ireland. ABLE's custom built display rig featured Magnetrol's Eclipse Guided Wave Radar (GWR), Pulsar Air Firing Radar and Aurora Magnetic Level Gauge/GWR combo.
All in all, a very successful show.
Dave Quelch, BDM & Marketing Manager
If you would like more information regarding this article, please contact us at info@able.co.uk or +44 (0) 118 9311188.