ABLE Announce Exclusive Distribution Partnership with Magnetrol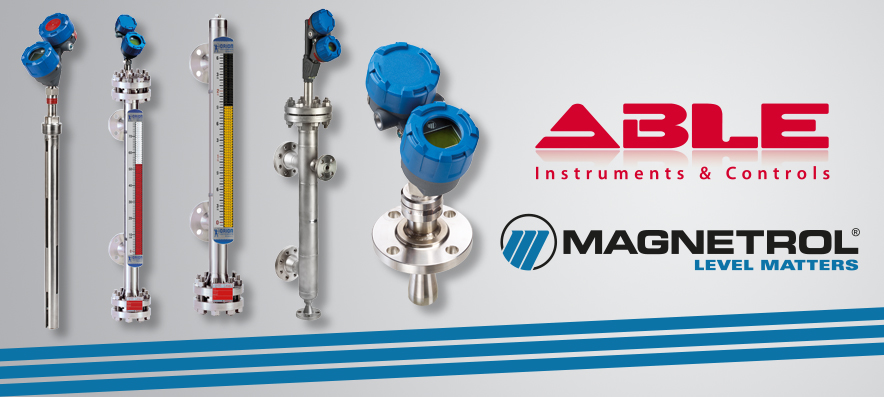 ABLE are pleased to announce that we are Magnetrol's new partner for exclusive distribution and support in the UK & Ireland. Magnetrol's name is highly respected in the Oil & Gas and process industries with a product portfolio that offers an extensive range of innovative level & flow instrumentation.
ABLE & Magnetrol share a common commitment to solving tough application problems and providing the optimum solution to measure the primary process variable, whether using an "out of the box" instrument or a bespoke designed system.
Furthermore, Magnetrol's undertaking to deliver excellent service and competitive pricing for process control instrumentation mirrors ABLE's own philosophy and lays the foundations for a mutually rewarding and enduring partnership.
More information on Magnetrol's products.
Or alternatively, contact Ray Walker on +44 (0)118 9169402 or by email: rwalker@able.co.uk.