Water Cut
M-Flow Sure-Cut - Water Cut Analyser
Overview
ABLE Instruments are M-Flow's exclusive partner for distribution and support in the UK and Ireland.
M-Flow's cutting-edge water cut meter, the Sure-Cut®, is designed for the digital oilfield and are ideal for pipeline and terminal networks, where high precision is required, applying progressive density compensation and slug management. Sure-Cut® is supplied with auto-calibration and optimisation software to compensate for fluid changes, when connected to live line density and temperature inputs.
Sure-Cut's proven accuracy and resolution is based on laboratory validation of it's microwave resonant cavity sensing.
Sure-Cut's sophisticated graphical interface and connectivity presents a transparent, accurate system for processing production and diagnostic data. This data can be accessed remotely via a secure online interface from any connected device.
Features
Full range, 0% to the inversion point, from a single analyser
Full density compensation as standard
Compatible with all oil densities and viscosities
Unique design negates intrusion into the flow
No fouling or sensor damage
No maintenance or recalibration required
Long term repeatable performance
These meters are sometimes associated with the following keywords:
M-Flow, M-Flow Technologies, Water In Oil Analyser, Water Cut Analyser, Water Cut Monitor, BS&W Analyser, Separator Efficiency, Custody Transfer, Custody Transfer Metering System, Custody Transfer System, Custody Transfer Measurement System, Custody Transfer Measurement, Custody Transfer Oil And Gas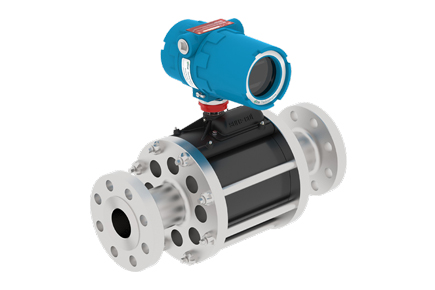 Pricing
Request a price from sales team.

Phone
Talk to one of our Specialists.
+44 (0) 118 9311188
Request Callback

Email
No time to call?
Send us an email.