Uncategorized
Q-Eye Radar MT - Pulse-Wave FFT Technology
Overview
In some applications it is an advantage to have a non contact measurement. When combining both Radar and Water level transmitter, they provide a revolutionary approach to open channel and sewer flow monitoring. Combined are pulse wave radar velocity sensing technology with ultrasonic pulse echo level sensing to measure open channel flows.
Specifications
Sensor: 1 x velocity, 1 x water level (optional)
Frequency: 24 GHz
V-Sensor: (Bi-directional)
Resolution: 1 mm/s; min. wave height 3mm
Accuracy: < 2,5 % of the reading (under normal flow conditions)
Display: 4 lines, 20 characters
Keyboard: 4 keys
Datalogger: 16 GB Micro SD card
Communication: RS485, MODBUS (RS232 or RS485), WLAN, GPRS, Ethernet, 10/100 Mbps
Inputs: Max. 4 x 4-20 mA, 2 x digital
Outputs: Max. 4 x 4-20 mA 4 x Relay, 2 x Pulse
Power Supply: 85-260 VAC (48/60 Hz) or 9-36 VDC
Enclosure: ATEX (option). ABS, wall mounted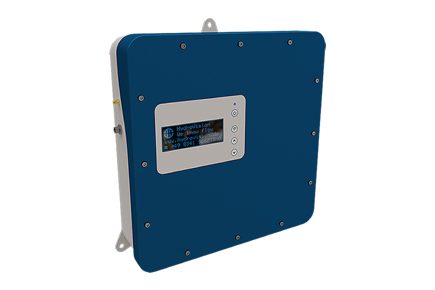 Pricing
Request a price from sales team.

Phone
Talk to one of our Specialists.
+44 (0) 118 9311188
Request Callback

Email
No time to call?
Send us an email.