Uncategorized
Q-Eye PSC - Stationary Pulse-Doppler System
Overview
For sewage treatment plants flow measurements are primarily installed for internal reasons, for example to control specific plant components with flow dependency or for controlling additives. International regulations for example the EU-Directive for handling municipal waste water require a continuous surveillance of waste water flow. Defective flow measurements on sewage-treatment plants can therefore influence their operation, but there can also be legal or environmental consequences.
Specifications
Sensor: 1 x velocity, 1 x water level
Frequency: 1 MHz
Number of Cells: Mean value
Range: Velocity ± 5,3 m/s, water level (ultrasonic) 0,04 – 1,3 m, expandable via external 4-20 mA sensor
Accuracy: ± 1% of measured value for v and h (ultrasonic), ± 2% for flow
Cable Length: Max. 80 m
Display: 4 lines, 20 characters
Keyboard: 5 keys
Datalogger: Compact Flash Card up to 2 GB
Communication: RS-232, MODBUS
Inputs: Max. 8 x 4-20 mA
Outputs: Max. 4 x 4-20 mA, 2 x Relay, 2 x Pulse
Power Supply: 100-240 VAC (47-63 Hz) or 12 VDC
Enclosure: ATEX (option). Aluminium, wall mounted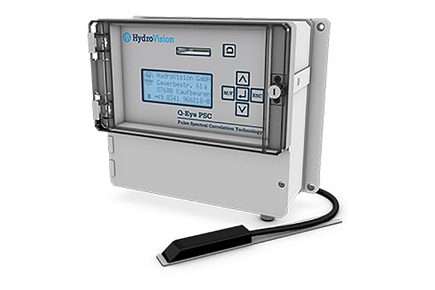 Pricing
Request a price from sales team.

Phone
Talk to one of our Specialists.
+44 (0) 118 9311188
Request Callback

Email
No time to call?
Send us an email.