Uncategorized
Fluvius TT ECM-IE - Ultrasonic Multi-Path Flowmeter
Overview
Open channel flowmeter for discharge measurement in rivers and open channels. The range of application for Fluvius TT transit-time ultrasonic flowmeter runs from small waterways to huge river systems with high suspended solids. By means of acoustic transmission a coded signal is sent through the water and the transit time and flow rate is calculated providing the speed of river flow. When an acoustic wave propagates in water, part of the energy is damped by friction and suspended solids. This procedure is frequency related. The higher the frequency, the bigger the damping. For wider distances we use low frequencies as they allow for a considerably better receiver signal.
Specifications
Acoustic Paths: 1 – 8, length 1 – 1000 m
Range: ± 20 m/s, bi-directional
Frequency: 15, 28, 100 and 200 kHz
Accuracy: ± 2% (typical)
Display: 4 lines, 20 characters
Datalogger: internal, sampling interval user selectable
Communications: RS-232, MODBUS, Ethernet, USB
Inputs: Max. 8 x 4-20 mA
Outputs: Max. 4 x 4-20 mA, 2 x Relay, 2 x Pulse
Power Supply: 85-264 VAC (50-60 Hz) or 12 VDC
Enclosure: Steel, wall mounted suitable for outside installation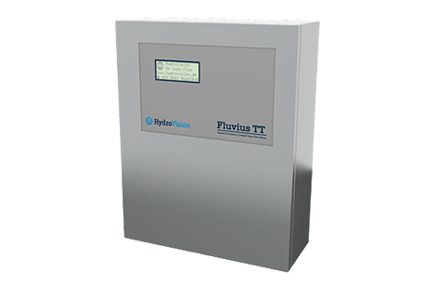 Pricing
Request a price from sales team.

Phone
Talk to one of our Specialists.
+44 (0) 118 9311188
Request Callback

Email
No time to call?
Send us an email.