Moisture
Computrac Max 5000XL - Loss On Drying Moisture Analyser
Overview
ABLE Instruments are the exclusive UK representative for the Computrac MAX 5000XL, which provides users with more stable and accurate measurements.
The Computrac MAX 5000XL moisture, solids and ash analyser can provide accurate readings for both moisture and ash from a single sample and at the press of a single button, offering many of the same features of thermogravimetric analysers at a fraction of the cost. With a maximum temperature of 600°C and a maximum sample size of 100 grams, the MAX 5000XL has the versatility to perform a wide range of material testing tasks
Features:
Temperature Calibration Interface (TCI) Module (optional)
21 CFR Part 11 Compliant (Optional)
Accuracy, Durability, Reliability, Consistency and Speed
Four Decimal Place Balance
Parameter Expert (develop parameters to match reference method)
Programmable Temperature Ramp Control
Linked Test Capability for Multiple Results from a Single Sample
Security Access Codes to Protect Programs or Instrument Settings
Customizable Test Parameters to Optimize Results
Real-Time Graphing of Weight Loss, Rate and End Point Prediction
Foil and Syringe Weight Entry Mode for the Most Volatile Samples
Weight Control Aids Operators and Improves Test Precision
Statistical Function Calculates Mean, Standard Deviation and Relative Standard Deviation
Alphanumeric Programmable Prompts for Sample ID and Lot Numbers
Self Cleaning Oven Simplifies Routine Maintenance
Ethernet and Serial Ports, USB
Web Server (optional)
Accessories:
Hi-Temperature Ash Sample Basket
Carrying Case
Printer Kit, Parallel 110V
Temperature Calibration Interface (TCI) Module Kit 110V
Parameter Expert Upgrade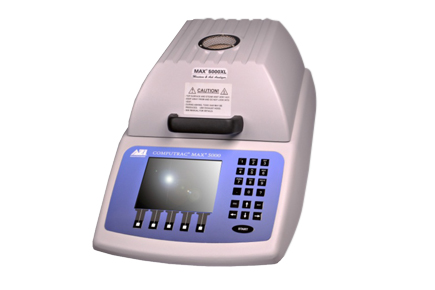 Pricing
Request a price from sales team.

Phone
Talk to one of our Specialists.
+44 (0) 118 9311188
Request Callback

Email
No time to call?
Send us an email.