Level
Pulsar R96 - 6 GHz Non-Contact Radar Transmitter
Overview
The Pulsar® Model R96 is a loop-powered, 24 VDC, non-contact radar level transmitter. It has a longer measurement range, improved diagnostics and is easier to use than most loop-powered radar transmitters.
Pulse Burst Radar emits short bursts of energy to a liquid surface. Ultra-high-speed timing circuitry measures the time of the signal reflected off the liquid surface.
Sophisticated signal processing filters out false reflections and other background noises. The exact level is then calculated, by factoring in tank height and other configuration information. The circuitry is extremely energy efficient so no duty cycling is needed as with other radar devices. This allows the device to track high rates of level changes up to 4,5 m/minute (180″/min).
Features
Performance not process dependent (changing specific gravity and dielectric have no effect)
6 GHz operating frequency offers superior performance in the tougher applications of turbulence, foam, and heavy vapors
Antenna designs to +400 °F (+204 °C)
Range up to 130 feet (40 meters)
Quick connect/disconnect probe coupling allows vessel to remain sealed
SIL 2 capable with Safe Failure Fraction (SFF) = 92.7% (FMEDA available upon request)
PACTware™ PC software interface with new improved DTM.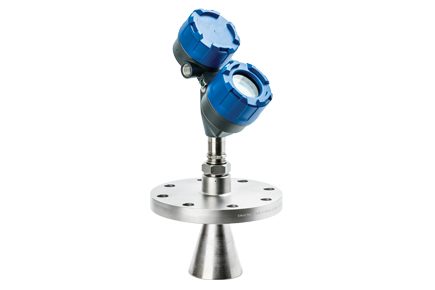 Pricing
Request a price from sales team.

Phone
Talk to one of our Specialists.
+44 (0) 118 9311188
Request Callback

Email
No time to call?
Send us an email.