Gas Analysers
Jerome J605 - Gold Film Low Level Portable Hydrogen Sulphide Analyser
Overview
ABLE Instruments are Exclusive Representatives for AZI's newest instrument, the Jerome J605 Hydrogen Sulphide Analyser. The Jerome J605 can read as low as 3ppb with an incredible resolution to 20ppt.
The J605 is housed in a light and ergonomically designed case, setting a new precedence for low-level, portable monitors. The industry-proven, gold film sensor has been upgraded and improved from previous models, resulting in longer life expectancies.
Features:
No PC Software Required
20,000 Data Points, On-Board Data Logging
Stores Date, Time and Locations
USB Interface for Data Transfer
Battery Powered Sensor Regeneration, 24 Hour Battery Life
Detection H2S Levels as Low as 3 ppb
SCADA Interface Capabilities via 4-20ma
Accessories:
Jerome Hard Carrying Case
Jerome Soft Carrying Case
10:1 Dilution Module
Accessory Kit
Maintenance Kit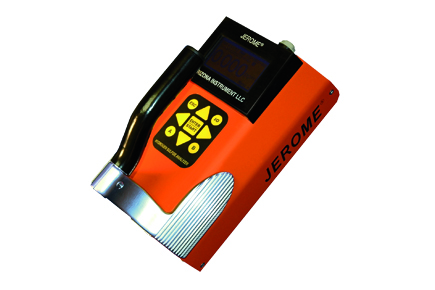 Pricing
Request a price from sales team.

Phone
Talk to one of our Specialists.
+44 (0) 118 9311188
Request Callback

Email
No time to call?
Send us an email.