Gas Analysers
Jerome J405 - Gold Film Portable Mercury Vapour Analyser
Overview
ABLE Instruments are Exclusive Representatives for AZI's Jerome J405, which has redefined the portable mercury vapour analyser market. Outstanding low level performance and modern communications capabilities combine to create an unrivalled tool for mercury spill detection and clean-up analysis. The J405 utilises AZI's industry-proven, inherently stable and reliable gold film sensor technology.
The ergonomically-designed handle and light weight exterior case make it a robust, fully portable instrument. Its intuitive display and menu system make for simple operation. USB connectivity and onboard data logging capabilities eliminate the need for manual recording of sample data while performing survey work, minimise the amount time that personnel must spend in contaminated areas and provide excellent traceability on results.
Features:
Low Level Detection Capabilities (0.5 µg/m3)
High Resolution (0.01 µg/m3)
Meets EPA & ATSDR Action Levels
On-board Data Logging (20,000 data points)
Auto Time/Date Stamp
USB data output
Automated Sampling Options
Battery Powered Sensor Regeneration
24 Hour Battery Life
SCADA Interface Capabilities via 4-20ma
Functional Test Kit (FTK) allows verification of analyser performance, between recommended annual factory calibrations
Accessories:
Sample Probe
External Battery Pack Assembly
Hard Transit Case
Soft Carrying Case
Maintenance Kit
Mercury Functional Test Kit
Ammonia Filter
Chlorine Filter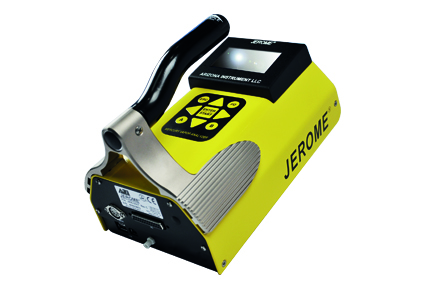 Pricing
Request a price from sales team.

Phone
Talk to one of our Specialists.
+44 (0) 118 9311188
Request Callback

Email
No time to call?
Send us an email.