ABLE Turbine Flow Meter
Overview
The ABLE range of turbine flow meters offer high accuracy and reliability. A ferritic, stainless steel rotor revolves within a non magnetic housing on the outside of which is located a pick off coil containing a permanent magnet. As the rotor blades pass the tip of the permanent magnet, the reluctance of the magnetic circuit is changed and a small ac voltage is generated in the coil. The frequency of the ac voltage is proportional to flow rate, and the total number of pulses produced represents total flow passed through the meter.
The electrical signal is a sinusoidal pulse of minimum height 50mV peak at lowest flow rate, rising to 800mV peak at max flow rate. For normal transmission distance pre-amplifiers are not essential since pulse shaping and conditioning are carried out in the appropriate electronic readout unit.
In cases where heavy electrical noise is present or where transmission distances are over 500 metres, pre-amplifiers of standard or intrinsically safe design are available as head mounted weatherproof units and loop powered.
Remote flow rate indication, alarms, totalising and batch control functions are available utilising our wide range of secondary electronic instruments, the subject of separate brochures. The flow meter may be located some considerable distance from the associated secondary instrument.
Features
High accuracy, reliability and durability
Fast delivery, standard sizes in stock
Electrical pulsed output
Flow rate indication, alarms, totalising and batch control
Lubricating or non-lubricating liquids of low to medium viscosity
Not sensitive to density variations, pressure or temperature fluctuations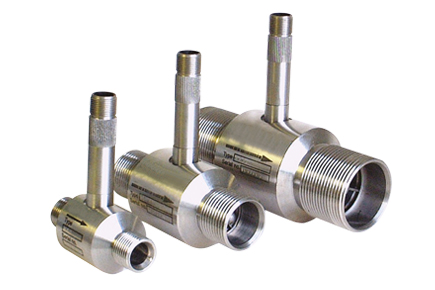 Pricing
Request a price from sales team.

Phone
Talk to one of our Specialists.
+44 (0) 118 9311188
Request Callback

Email
No time to call?
Send us an email.