Uncategorized
EX-100 / 1000 - Side Stream Analysers
Overview
As a UK channel partner for Advanced Sensors, we are pleased to offer the renowned EX-100 / 1000 side stream oil in water analysers using the fluorescence measurement technique. The EX-1000 has the additional benefit of spectral analysis.
The EX-100 / 1000 side stream analysers are aptly suited to end of process monitoring – that is, measurement of produced water immediately prior to discharge or re-injection. The side stream analysers take a feed from a main source and provide a continuous ppm value (using fluorescence), as well as access to all the historical logged information. The output of the analyser can be fed back in to the process or to a drain.
Features:
Zero on-going maintenance using patented ultrasonic cleaning mechanisms and software
Laser Induced UV Fluorescence
Unparalleled high concentration measurement capabilities allowing user configurable ranges from 0-10 PPB, to 0-20,000 PPM
1% accuracy and 99% measurement repeatability
Complete remote capabilities
No flow conditioning or flow control
Plumb'n'Play – easy installation into new or existing installations
Multiple communications configurations – 4-20mA, HART, Modbus, Ethernet, ADSL, etc.
Benefits:
With no consumables and no regular operator intervention, the Advanced Sensors analyser offers very low Cost Of Ownership (COO)
By using Laser Induced Fluorescence (LIF), the analyser avoids standard lamp fluorescent issues, namely, warm up requirements and deterioration of lamps over time resulting in accuracy issues
Advanced software capabilities allow complete remote control and monitoring. Ideal for un-manned locations and remote process monitoring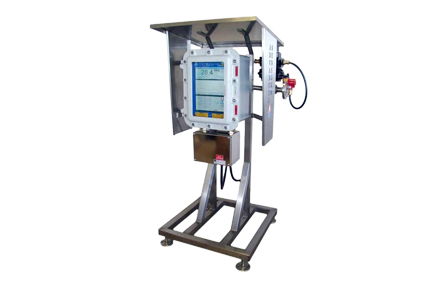 Pricing
Request a price from sales team.

Phone
Talk to one of our Specialists.
+44 (0) 118 9311188
Request Callback

Email
No time to call?
Send us an email.