Level
Horizon 704 - Intermediate Guided Wave Radar Transmitter
Overview
The Horizon™ 704 is a loop-powered, 24 VDC liquid-level transmitter based upon the revolutionary Guided Wave Radar (GWR) technology. The electronics of the HORIZON 704 is integral mount on the GWR probe and allows local calibration via a 3-push-button keypad / LCD screen.
The transmitter is designed to provide all of the performance advantages of GWR. Available in a non-rotatable, single-compartment plastic or aluminum housing, this transmitter offers simple configuration with three push buttons and a 2-line × 8 character liquid crystal display. The Model 704 covers a broad application range by utilizing coaxial and twin rod probes.
Features
Two-wire, 24 VDC loop-powered level transmitter
Low dielectric measurement capability
16 foot (4.90 m) maximum range
IS (intrinsically safe), XP (explosion proof), and Non-Sparking approvals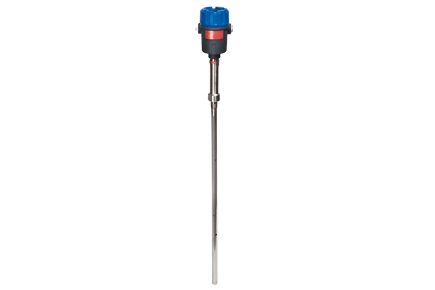 Pricing
Request a price from sales team.

Phone
Talk to one of our Specialists.
+44 (0) 118 9311188
Request Callback

Email
No time to call?
Send us an email.