Level
Gemini - Magnetic Level Indicator
Overview
The Gemini MLI offers innovative level measurement in a special twin-chamber design. A magnetic float and high-visibility indicator in the primary chamber operate indepently of the Eclipse® Guided Wave Radar transmitter in the secondary chamber. This use of two differing technologies adds a layer of redundancy similar to the Aurora model.
Gemini's magnetic indicator chamber can be equipped with switches and additional transmitters for expanded capability. Isolation vales are also easily implemented between both chambers to provided flexibility while fulfilling periodic maintenance procedures.
Features
Unique dual chamber design
Broad range of chamber styles
Fabricated non-magnetic chamber
ASME and DIN flanges
Precision manufactured float
Flag or shuttle type indicator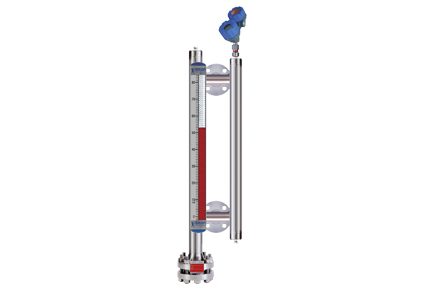 Pricing
Request a price from sales team.

Phone
Talk to one of our Specialists.
+44 (0) 118 9311188
Request Callback

Email
No time to call?
Send us an email.