Level
Eclipse Steam - Guided Wave Radar Probe
Overview
The new Magnetrol Eclipse Guided Wave Radar (GWR) Steam Probe incorporates decades of steam application experience in applying level controls to boilers and steam drums. Having one of the largest installed bases of GWR in the world, Magnetrol continues to gain invaluable insight into aggressive steam applications and now offers an innovative probe design that includes new Condensation Control Technology (CCT) coupled with their original patented Automatic Steam Compensation (ASC). Condensation naturally occurs in steam vessels, which can result in level measurement errors due to delays in signal transmission down the probe.
The new Magnetrol Eclipse GWR Steam Probe with CCT eliminates inaccuracies caused by condensation so that optimal performance can be achieved in power generation, chemical processing, pulp and paper, petroleum refining and other industries that allocate a significant portion of energy consumption to the production of steam.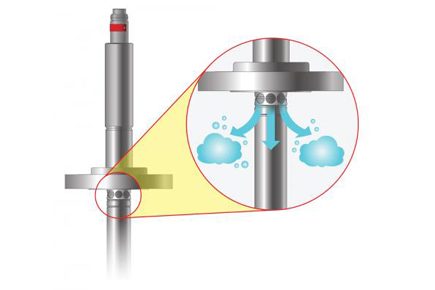 Pricing
Request a price from sales team.

Phone
Talk to one of our Specialists.
+44 (0) 118 9311188
Request Callback

Email
No time to call?
Send us an email.