Level
ABLE Fusion Level Gauge - Magnetic Level & Guided Wave Radar
Overview
The ABLE Fusion level gauge is the most advanced, accurate and reliable level measurement system which combines the operation of a float operated magnetic level indicator with a guided wave radar to offer two independent proven level technologies in one system.
The magnetic level indicator offers a clear visual level display and can be supplied with a reed chain transmitter, magnetostrictive transmitter or switches for high and low level alarm requirements, operating in conjunction with the level indicator float.
The VEGA guided wave radar offers an independent level measurement based on high frequency microwave pulses that are transmitted along a guide rod. The pulses are reflected back by the liquid surface to a receiver, providing a level measurement accuracy of +/-3mm.
Features
2 x independent integrated technologies for redundancy
Difference in readings between MLI and GWR offer feedback of system performance
No calibration required on either measuring technology
2-wire, intrinsically safe or explosion proof, loop powered level transmitter
HART® communication protocol
Extra outputs available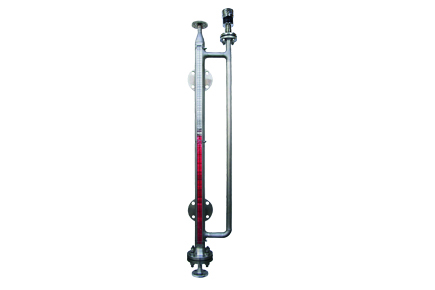 Pricing
Request a price from sales team.

Phone
Talk to one of our Specialists.
+44 (0) 118 9311188
Request Callback

Email
No time to call?
Send us an email.