Gas Detectors
Prima X IR Gas Transmitter
Overview
Every feature of the SIL 2 designed Prima X IR Gas Transmitter is designed with reliability in mind to withstand the most challenging environmental conditions throughout the product's life. MSA's Prima XIR Gas Transmitter offers LEL (Lower Explosive Limit) combustible gas detection through a patent-pending PrimaX Gas Transmitter IR dual source design. A redundant IR source provides reliability and uninterrupted monitoring should a source failure occur. Furthermore, the possibility of obscuration's due to rain, fog, dirt, dust, and other environmental conditions is minimized due to dual source design. In addition, optics are optimized for maximum signal, resulting in a product of extraordinary stability.
Features:
Patented dual source design provides redundancy and reliable, uninterrupted performance
Patented environmental guard sensor housing for fast, efficient response time
Heated optics prevent condensation buildup
4–20 mA analog output
User-friendly setup, calibration diagnostics, and maintenance via HART digital communication
One-person calibration is easily performed using calibration cap
Easy connection using aluminium or stainless steel junction box
316 stainless steel, IP 67-rated, rugged housing protects unit from environmental extremes
Factory-calibrated for fast commissioning
Wide temperature range of –50°C to +80°C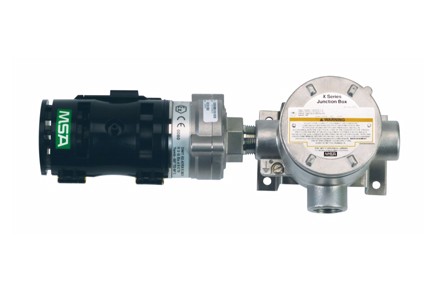 Pricing
Request a price from sales team.

Phone
Talk to one of our Specialists.
+44 (0) 118 9311188
Request Callback

Email
No time to call?
Send us an email.