Gas Detectors
FlameGard 5 UV/IR-H2 Flame Detector
Overview
The MSA FlameGard 5 UV/IR-H2 Flame Detector is an ultraviolet/infrared flame detector designed to detect unwanted hydrogen fires.
The FlameGard 5 UV/IR-H2 Detector detects fires by monitoring in both the ultraviolet and infrared (UV & IR) spectral ranges, making it highly immune to false alarms caused by lightning, arc welding, hot objects and other sources of radiation.
Other features of the FlameGard 5 UV/IR-H2Flame Detector include three alarm/fault relays, and an RS-485 serial output with ModBus RTU protocol for linking up to 128 detectors in series or 247 with repeaters. The RS-485 and HART outputs provide status, alarm, fault and other information for operation, troubleshooting or programming of the units. HART enables this feature without the need for rewiring.
The continuous optical path monitoring (COPM) self-test feature checks both the optical path integrity (window cleanliness) and the detector's electronic circuitry once every minute.
Features:
Wide field of view for greater fire detection coverage
Event logging stores fault and alarm history
4-20 mA stepped output is industry standard for remote alarm and fault indication
Modbus and HART user interface provides complete status and control capability in the control room
Wide operating temperature range permits operation at higher ambient temperature
Continuous Optical Path Monitoring (COPM) checks optical path integrity and detector's electronic circuitry once every minute
Three SPDT high current programmable relay outputs allow for immediate and time-delayed relay outputs for alarm, warning and fault conditions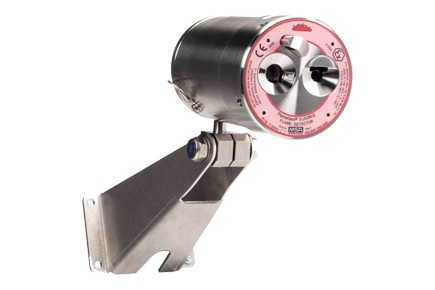 Pricing
Request a price from sales team.

Phone
Talk to one of our Specialists.
+44 (0) 118 9311188
Request Callback

Email
No time to call?
Send us an email.