Gas Detectors
Chillgard 5000 Refrigerant Monitor
Overview
The Chillgard 5000 Refrigerant Leak Monitor provides the earliest level of detection of costly refrigerant gas leaks in mechanical equipment rooms. Sampling system with patented photoacoustic infrared (PAIR) technology detects leaks as low as 1 part per million (ppm). Intuitive, touchscreen user interface makes it easy to operate. Predictive maintenance and diagnostics keep you operational.
Features:
Sensitivity – earliest level of detection down to 1 ppm
Reliability – advanced sensor diagnostics and predictive maintenance
Versatility – monitors up to 6 refrigerants field selectable through a refrigerant library
Stability – minimal drift, not affected by temperature or humidity
Real-time dashboard view
One-touch calibration
Event logs
Password protected
BACnet
Modbus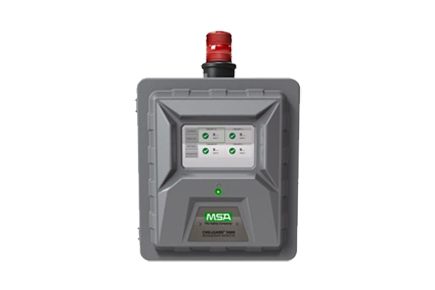 Pricing
Request a price from sales team.

Phone
Talk to one of our Specialists.
+44 (0) 118 9311188
Request Callback

Email
No time to call?
Send us an email.