Gas Detectors
9010 / 9020 SIL Controller
Overview
MSA's 9010/9020 LCD control units are designed to offer maximum flexibility to work in conjunction with a wide variety of remote sensors to provide reliable gas detection in a wide range of industries and applications.
Advanced design using SMD and mostly RoHS Directive compliant components throughout and innovative features put the 9010/9020 LCD control units a step ahead of any conventional gas warning system.
The 9010 LCD operates with one independent sensor [single channel] while the 9020 LCD operates with two independent sensors [dual channel] per control module offering considerable cost saving while maintaining high reliability and performance.
Modular design combined with dual channel capability allows for high density packaging in a single 19 rack [up to 20 points].
A high level of reliability is possible as each control module is fitted with an independent AC/DC power supply transformer and logic circuit with software validated according to ATEX Directive 94/9/EC.
Features:
ATEX 94/9/EC compatible where applicable
Failure status for low AC/DC power
Over range EEEE latching
Series connected opto-isolators provide failure status
Redundant dual contact failure relay [selectable latching/non-latching function]
Alarm threshold inhibit
Choice of measuring units – LEL-LELm-PPM-% Vol-g/m3 or blank
Operates with a complete range of gas sensors and transmitters including semiconductor sensors, conventional smoke and temperature sensors, manual call points, thermo-resistive cable
4–20 mA current loop accept [one person]
Full internal diagnostics
User-friendly configurable operation
Firmware can be easily loaded via laptop
Versatile system functions with logic levels
Adjustments via membrane keypads
Up to 20 channels per rack
Individual terminal blocks per module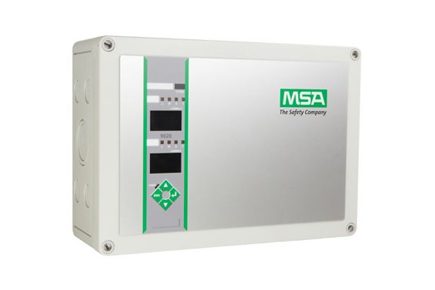 Pricing
Request a price from sales team.

Phone
Talk to one of our Specialists.
+44 (0) 118 9311188
Request Callback

Email
No time to call?
Send us an email.