Sitrans FUH1010 (Oil) - Ultrasonic Clamp On Liquid Flow Meter
Overview
ABLE offer the Sitrans FUH1010 clamp-on non-intrusive ultrasonic flowmeter, which is ideal for hydrocarbon applications carrying refined petroleum, crude oil or liquefied gas. The FUH1010 measures flow, density and temperature and provides mass output.  This high precision meter's numerous functionalities include automatic gross volume compensation, standard volume measurement of multiple liquids, product quality diagnostics and batch interface as well as API and density outputs.
The flowmeter is available in single, dual and optional 4 path configurations. The multi channel offering gives greater accuracy, especially in applications with limited straight run or a poor flow profile. There are 3 enclosures available: wall mounted, wall mounted explosion proof and compact explosion proof versions.
Benefits:
Maintains exceptional repeatability independent of changes in temperature, density or viscosity
Permits measurement of liquids over a wide viscosity range
Wide Beam ultrasonic flow measurement technology provides improved accuracy over a wide range of liquids conditions and flow rates
Non-intrusive installation allows easy scraper and pig detection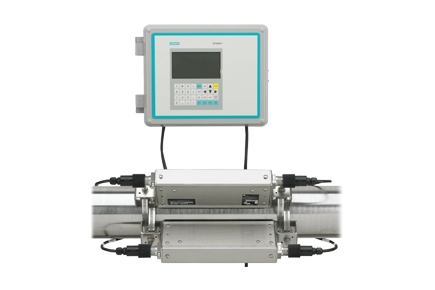 Pricing
Request a price from sales team.

Phone
Talk to one of our Specialists.
+44 (0) 118 9311188
Request Callback

Email
No time to call?
Send us an email.