Uncategorized
AquaProfiler M - Mobile Acoustic Flow Profiler
Overview
The AquaProfiler® is a line of acoustic doppler velocimeter flow meters for permanently installed and portable applications. The AquaProfiler® precisely measures water velocities in open channels and pipes. With its high accuracy and competitive cost, the AquaProfiler® is a perfect choice for long-term real-time monitoring or to obtain instantaneous measurements where time savings are an important aspect. It uses advanced Doppler technology to establish the velocity in many separate space points (cells) along the measurement axis and develop the flow profile.
Specifications
Sensor: 1 x velocity, 1 x water level, 1 x temperature
Frequency: 6 MHz
Range: Velocity 0-3 m/s, water level (hydrostatic) 0 – 4 m, temperature 0° – 50°C
Accuracy: ± 1% of measured value for value v, ± 0,1% for value h (hydrostatic), ± 0,3°C for temperature
Cable: 5 or 10 m from sensor to backpack
Power Supply: Rechargeable battery pack LiFePO4 6000 mAh
Operation: +24 hours (sensor & transmitter) tablet operation depending on model used
Accessories: Backpack to fit all components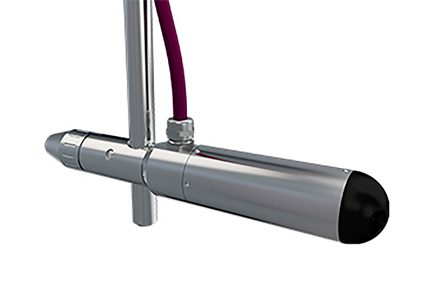 Pricing
Request a price from sales team.

Phone
Talk to one of our Specialists.
+44 (0) 118 9311188
Request Callback

Email
No time to call?
Send us an email.