Gas Detectors
ULTIMA X Series Gas Monitors
Overview
The ULTIMA X series of gas monitors is available with catalytic sensors for combustible gas and electrochemical sensors for toxic and oxygen [ULTIMA XE] or infrared for combustible gas [ULTIMA XIR].
The state-of-the-art design provides ease of use and maintenance and notably the XIR technology's outstanding long term accuracy extends the calibration interval.
All ULTIMA X series monitors are protected by a rugged, explosion proof stainless steel enclosure and are suitable for indoor and outdoor applications in virtually any industry including offshore operations.
The monitors can be deployed as stand-alone units, but also provide a 4 to 20 mA output for connection to controllers. In addition, the ULTIMA X3 range now supports ModBUS RTU communication with PLC, DCS or other control systems.
Features:
Stainless steel explosion-proof, multiple-entry enclosure
Large LCD for numerical data as well as clear text messages
Unified sensor electronics for multiple detection and monitoring technologies
Single-board design greatly simplifies servicing
"Quick-check" LEDs indicate system conditions, with good visibility even from a distance
Optional field-programmable relays
Remote sensor option
Automatic compensation for changes in temperature and humidity
All calibrations and adjustments made using non-invasive calibrator or controller [IR interface]
Sensors can be changed under power in the field, even in hazardous areas [catalytic and electrochemical sensors]
4 –20 mA output signal [ULTIMA XE]
Digital ModBUS RTU communication [ULTIMA X3]
Up to three sensors per monitor [ULTIMA X3]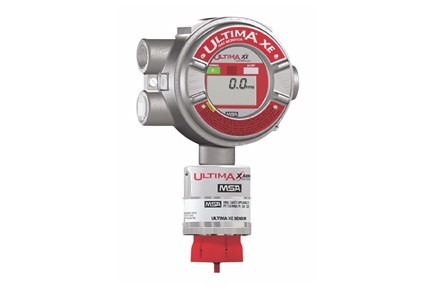 Pricing
Request a price from sales team.

Phone
Talk to one of our Specialists.
+44 (0) 118 9311188
Request Callback

Email
No time to call?
Send us an email.