Gas Detectors
SUPREMATouch Controller
Overview
SUPREMATouch modular design meets the requirements of this diverse range of industries and applications and complies with all relevant global safety standards.
It builds on the success of the original innovative SUPREMA design and includes a large colour touch screen display, enhanced processing power and addressable fire and detector capability. It can be used with a wide range of detectors including flammable and toxic gas, oxygen, smoke, fire and heat and manual call points. A range of outputs are provided including relay, analogue and digital for communication between racks and which allows inter facing to external systems using Modbus or Profibus.
The modular SUPREMATouch design provides a fire & gas detection system that can be configured to meet the requirements of virtually any application including redundant systems with up to Safety Integrity Level SIL 3 rating (IEC 61508).
Features:
Compact modular design requires fewer cabinets
Decentralised configuration
Plug-in ribbon cables
Future oriented technology
Digital bus technology
System configuration by checkbox selection
Connections for 3 system power supplies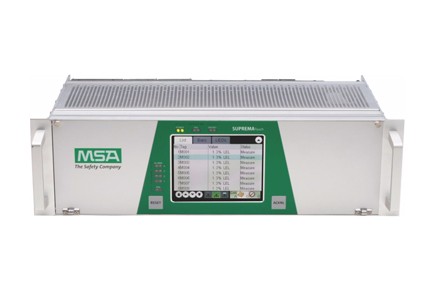 Pricing
Request a price from sales team.

Phone
Talk to one of our Specialists.
+44 (0) 118 9311188
Request Callback

Email
No time to call?
Send us an email.