Gas Detectors
Flamegard 5 Test Lamp
Overview
The FlameGard 5 Test Lamp is a battery operated, rechargeable test lamp specifically designed to test MSA's FlameGard 5 MSIR, UV/IR, UV/IR-H2, and UV/IR-E Flame Detectors. The test lamp provides a high-energy, broad – band radiation source that emits sufficient energy in both the ultraviolet and infrared spectra to activate UV and/or IR flame detectors. To simulate a fire, the test lamp automatically flashes at various selectable rates.
The FlameGard 5 Test Lamp is designed for use in hazardous areas. It runs on internal nickel metal hydride batteries which, when fully charged, allow continuous operation for at least 45 minutes. An internal circuit prevents operation when the battery charge is low.
Features:
Rechargeable/replaceable battery provides an extended product life
Easy grip handle integral with housing is easy to use
Battery charger status indicator simplifies maintenance
Explosion proof cast aluminum housing
Microcontroller monitors all operations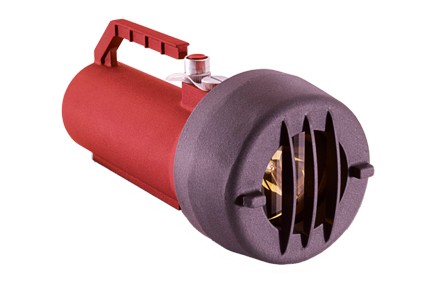 Pricing
Request a price from sales team.

Phone
Talk to one of our Specialists.
+44 (0) 118 9311188
Request Callback

Email
No time to call?
Send us an email.