Gas Detectors
Flamegard 5 MSIR Flame Detector
Overview
MSA's FlameGard 5 MSIR Detector is an advanced multi-spectrum flame detector designed to provide superior false alarm immunity with the widest field of view. The FlameGard 5 MSIR Detector employs a state-of-the-art multi-spectrum infrared (MSIR) sensor array with a sophisticated Neural Network Technology (NNT) system. Designed to detect typical fires such as those produced by alcohol, n-heptane, gasoline, jet fuels and hydrocarbons, the FlameGard 5 Detector can see through dense smoke produced by diesel, rubber, plastics, lube oil, and crude oil fires.
The NNT flame discrimination algorithm classifies the output signals from the MSIR sensor array as either fire or non-fire. This MSIR/NNT combination is highly immune to false alarms caused by lightning, arc-welding, hot objects, and other sources of radiation.
Features:
Multi-Spectrum IR (MSIR) sensor array provides increased range and a wide field of view
Neural Network Technology (NNT) provides superior false alarm immunity
Continuous Optical Path Monitoring (COPM) checks the optical path integrity and the detector's electronic circuitry
Multiple communication outputs provide versatility for use in a variety of applications
Event logging is a standalone diagnostic tool
Test mode can be used with a test lamp to check all outputs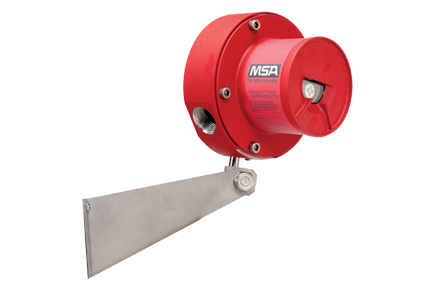 Pricing
Request a price from sales team.

Phone
Talk to one of our Specialists.
+44 (0) 118 9311188
Request Callback

Email
No time to call?
Send us an email.